What were 2022's top book club books?
Thousands of book clubs use Bookclubs' free organizing tools to schedule their meetings, download discussion guides, track the books they've read, and store their book ratings and reviews.
We pored over the data to bring you the definitive top book club book list of 2022. These books, all published in the last year, were beloved by the book clubs using our website and app. Every book on this list was among our top rated books of 2022, our most popular books of 2022 based on number of club meetings, or both.
How many of these books have you or your club read? Will you be adding any to your reading list for 2023? If you have a Bookclubs account, click on the book images below to add the books to your Books I Want to Read shelf, or to recommend them to one of your clubs. (If you don't have a Bookclubs account yet, it's easy and free to get started here)
Related content: Check out the most anticipated book club books of 2023 or check in every month to see what the most popular book club books of the month are.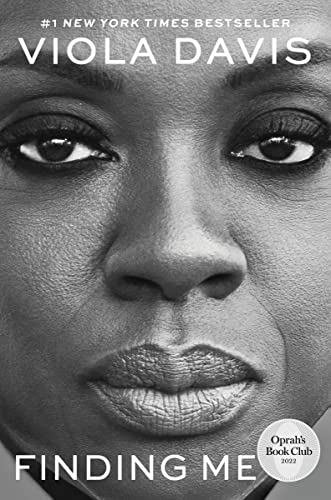 Finding Me: A Memoir by Viola Davis
Finding Me by Viola Davis recounts the acclaimed actress' story in her own words, from her childhood in Rhode Island to her present success. Davis writes, "Finding Me is a deep reflection, a promise, and a love letter of sorts to self. My hope is that my story will inspire you to light up your own life with creative expression and rediscover who you were before the world put a label on you."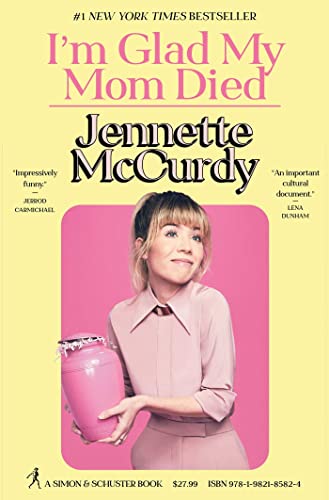 I'm Glad My Mom Died by Jennette Mccurdy
I'm Glad My Mom Died is a heartbreaking and hilarious memoir by iCarly and Sam & Cat star Jennette McCurdy about her struggles as a former child actor—including eating disorders, addiction, and a complicated relationship with her overbearing mother—and how she retook control of her life.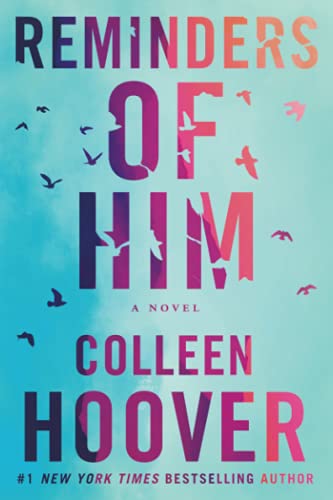 Reminders of Him: A Novel by Colleen Hoover
#1 New York Times bestselling author and book club favorite Colleen Hoover brings us Reminders of Him, a contemporary romance featuring a troubled young mother who returns home looking for a chance at redemption.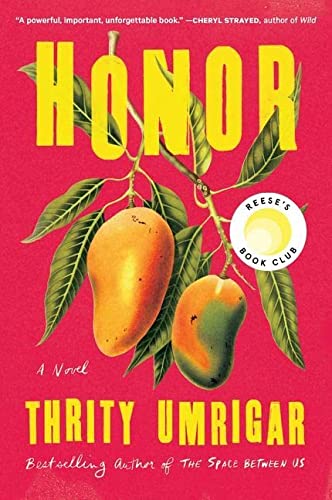 In Honor, a tender and evocative novel about love, hope, familial devotion, betrayal, and sacrifice, Thrity Umrigar shows us two courageous women trying to navigate how to be true to their homelands and themselves at the same time.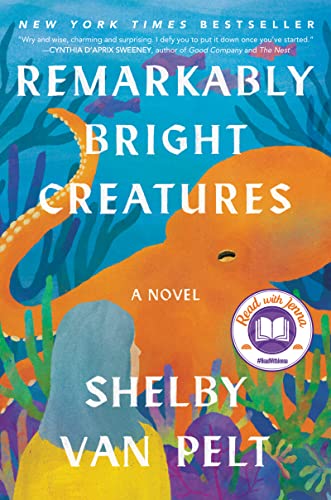 Remarkably Bright Creatures: A Novel by Shelby Van Pelt
Remarkably Bright Creatures
is a charming, witty and compulsively readable exploration of friendship, reckoning, and hope that traces a widow's unlikely connection with a giant Pacific octopus.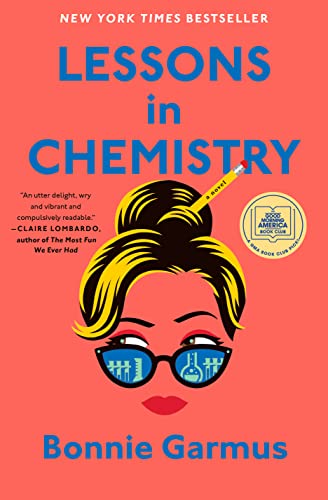 Lessons in Chemistry: A Novel by Bonnie Garmus
Lessons in Chemistry
introduces us to Elizabeth Zott: a one-of-a-kind scientist in 1960s California whose career takes a detour when she becomes the star of a beloved TV cooking show. Listen to an
interview with author Bonnie Garmus on the Thoughts from a Page podcast
!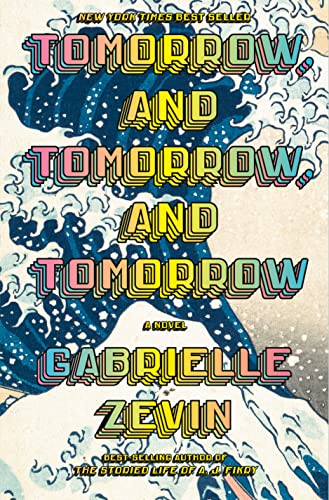 Tomorrow, and Tomorrow, and Tomorrow: A novel by Gabrielle Zevin
In
Tomorrow, and Tomorrow, and Tomorrow
, an exhilarating novel by the best-selling author of The Storied Life of A. J. Fikry, two friends—often in love, but never lovers—come together as creative partners in the world of video game design, where success brings them fame, joy, tragedy, duplicity, and, ultimately, a kind of immortality.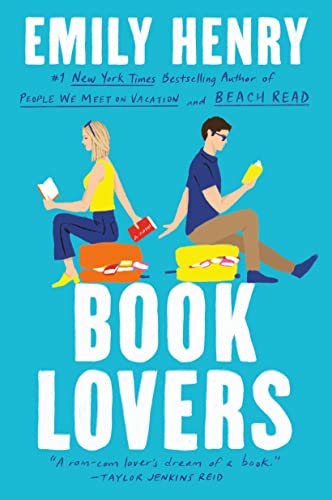 Cutthroat literary agent Nora and brooding editor Charlie leave New York City only to find themselves thrown together again and again in the small town of Sunshine Falls in Emily Henry's latest romance,
Book Lovers
, which both subverts and celebrates the genre's conventions.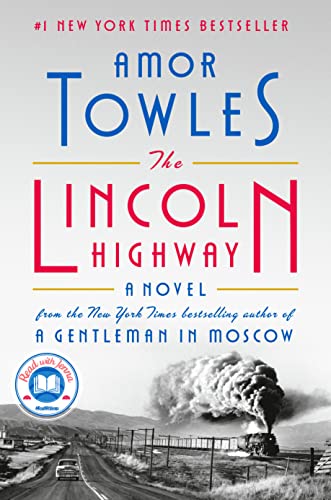 Lincoln Highway by Amor Towles
Spanning just ten days and told from multiple points of view, Amor Towles's third novel,
The Lincoln Highway
, will satisfy fans of his multi-layered literary styling while providing them an array of new and richly imagined settings, characters, and themes.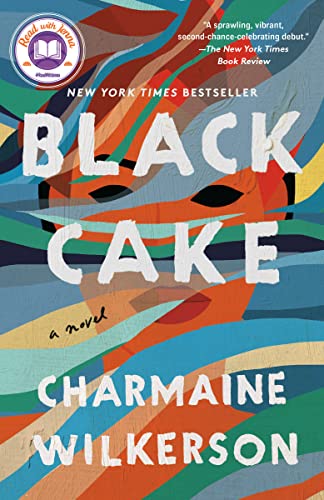 Black Cake: A Novel by Charmaine Wilkerson
In
Black Cake
, a moving debut novel, two estranged siblings deal with their mother's death and her hidden past—a journey of discovery that takes them from the Caribbean to London to California and ends with her famous black cake.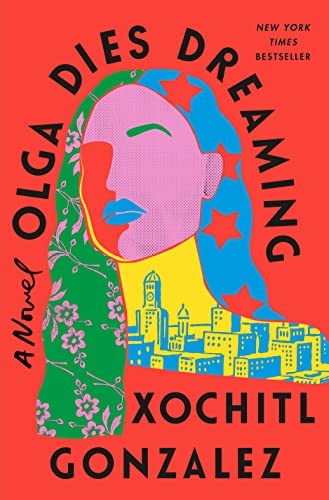 Olga Dies Dreaming by Xochitl Gonzalez
A powerful debut novel,
Olga Dies Dream
tells the tale of a status-driven wedding planner grappling with her social ambitions, absent mother, and Puerto Rican roots―all in the wake of Hurricane Maria.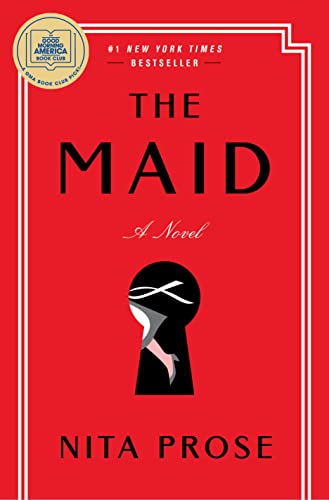 The Maid: A Novel by Nita Prose
A Clue-like, locked-room mystery and a heartwarming journey of the spirit,
The Maid
explores what it means to be the same as everyone else and yet entirely different—and reveals that all mysteries can be solved through connection to the human heart.