Looking for your next great read, home update advice, and a book club (or two) to join? Let us introduce you Katelyn Cole aka The Bookcase Beauty! Katelyn is building an amazing community of readers through her blog, bookstagram and two book clubs.
Read on to learn about her book clubs, tips for reading more, and what books she's recommending to everyone this summer.
Tell us a little bit about yourself, where the name Bookcase Beauty came from, and what readers can expect to find on your blog and social media.

My name is Katelyn and I've been operating The Bookcase Beauty for three years. The name came from a combination of two things. The first is the beauty that is the bookcase itself. My husband designed and built it. The second is a nod to The Beauty and the Beast character, Belle. It's magical being able to spend so much time around books!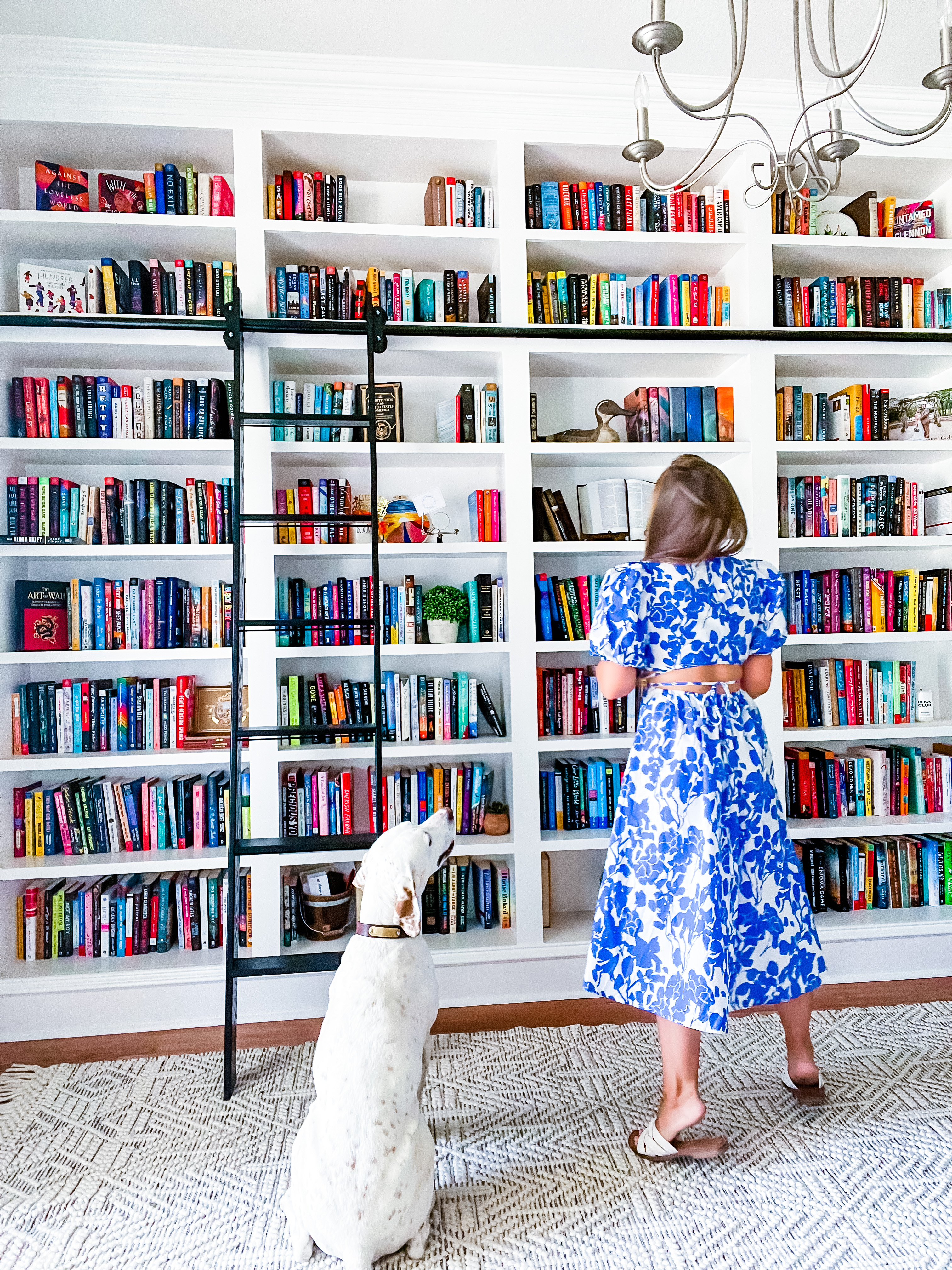 What inspired you to start your two book clubs,The Bookcase Beauty Book Club and The Bookcase Beauty Backlist Club?
The Bookcase Beauty Book Club started when I found myself wanting deeper connections while reading. Book clubs were previously very intimidating to me. It felt like a lot of commitment to one group and I was worried that it might burn me out. By starting The Bookcase Beauty Book Club, I was able to set the tone for a club that is laid back and welcoming. I am so appreciative that authors are also willing to join us in discussions.
The Bookcase Beauty Backlist Club was created when I came to terms with the fact that I have a TBR list that is out of control. I am so quick to pick up the latest, buzziest book and I realized that I'm not alone in this struggle! This club invites readers to take charge of their TBR by committing to reading a backlist book each month.
How are your two book clubs different? What can club members expect when joining each of your clubs?
The Bookcase Beauty Book Club focuses on new releases each month. This is the best way to ensure the majority of members in the club haven't yet read the book. Throughout the month we check in, share messages, and post polls. We meet via video platform twice a month. Once for a social hour where we talk about books, shows, events, etc. The second is our book chat at the end of the month where the author often joins us!
The Bookcase Beauty Backlist Club is a little more individualized. Instead of choosing a book for the month, we vote on a genre. Within that genre, we pick books from our own TBR to read! Throughout the month, we check in, give reviews, and chat. There is no video meeting for this club. We keep in contact via the messaging feature!
How do you balance running two book clubs at once? Which Bookclubs features are essential for managing your clubs?
The Club Messages and Polls features are essential for both clubs to operate! I've created a culture in both clubs that encourages all members to begin conversations, check in, and post reviews. This takes some of the planning off of my plate and allows for organic connections to grow. I have a goal to post in each club at least once a week, but also try to be mindful of my communication and original fear that a club could become overbearing and pressured if the organizer is posting too often.
What do you enjoy most about leading or being in a book club?
These clubs are so rewarding! First, the connections that have grown mean a lot to me. Because of these clubs, I've developed friendships with people all over the US and Canada. I appreciate that these clubs humanize other readers beyond what you get on social media. I enjoy our conversations, author meetings, and multiple perspectives.
What are your tips for someone looking to read more? What books got you into reading?
My first piece of advice for someone wanting to read more is to try audiobooks!! They are fantastic for those that can't or don't like to sit still. You can listen while doing other activities, driving, shopping, etc.
I also often suggest dedicating a small amount of time at the beginning or end of your day to only read. This is coupled well with setting a reading timer and not picking up your phone until the timer goes off. Growing reading stamina takes time!
Lastly, put a book down if you're not enjoying it! Often, we try to push through to the end because we want the satisfaction of finishing the book or we feel bad for not liking it. Not every book is for every person. By forcing yourself to endure a book you're not enjoying, you're turning reading into a chore rather than a source of enjoyment, which will lead to you reading less and less.
What book is currently on your nightstand? What's a book you read recently and are recommending to everyone you know?
I've got The Divines by Ellie Eaton queued up to read next. This pick is for the Backlist Book Club. We're reading contemporary fiction. I've heard good things about it and I'm ready for some boarding school scandal! I've also got Sophie Go's Lonely Hearts Club by Roselle Lim and This Time Tomorrow by Emma Straub in my stack!
I recently read Take My Hand by Dolen Perkins-Valdez and I am pushing it onto everyone! It's absolutely moving and so powerful. It's a historical fiction set in Montgomery, Alabama in the 1970's and based on true events.

My favorite romance of the summer has been The Bodyguard by Katherine Center. I fell head over heels for that one! I even made an embroidery to match the book cover!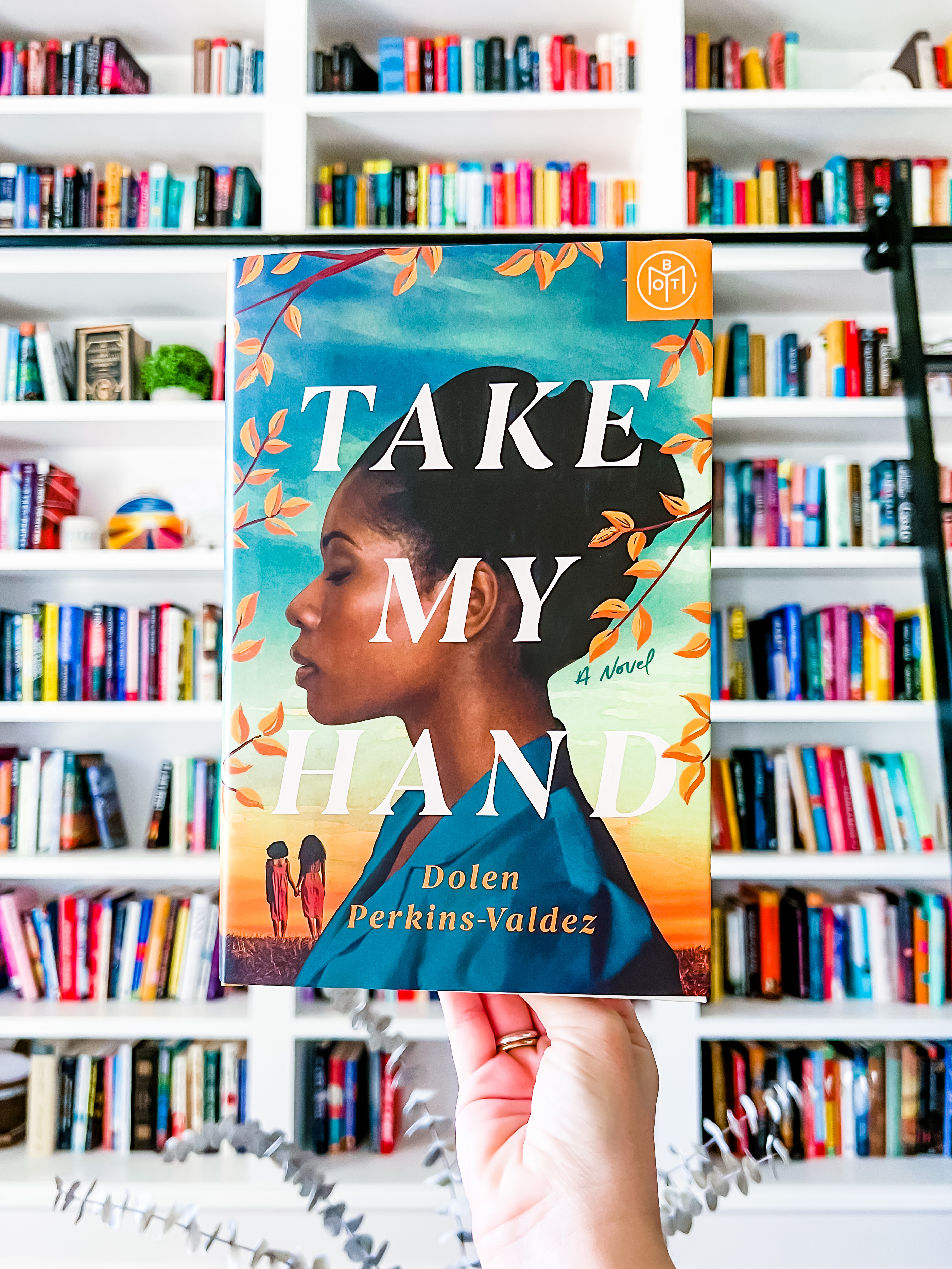 If you enjoyed this feature, subscribe to our blog and create a Bookclubs account to access more reading and club inspiration! Already have an account? Rate and review books that you've read, and recommend your favorites to a friend.